Canadian Tv Guide Interview
'Herman' Files Suit Against Band

Tue Aug 27, 1:28 PM ET

By The Associated Press

LOS ANGELES (AP) - Peter Noone, who was "Herman" of Herman's Hermits, filed a federal lawsuit against a musical group that's allegedly performing under the band's name.

The lawsuit filed Monday seeks an injunction blocking drummer Barry Whitwam and several others from performing under the Herman's Hermits name. Whitwam was the band's original drummer but plays with other musicians using the group's name, the suit said.

The original group sold more than 50 million albums and is known for such tunes as "I'm Into Something Good" and "Mrs. Brown, You've Got A Lovely Daughter."

Noone, 54, claims the defendants are part of a group that is "an inferior entertainment product lacking any true connection with ... Herman's Hermits."

He also seeks unspecified damages for the alleged dilution of his trademark.



Noone attends Most funeral
Noone attends Mickie Most's funeral
Stars bid farewell to producer Mickie Most
Excerpts from:
Chris Heard
BBC News Online
Three generations of pop stars turned out to pay their respects to record producer Mickie Most at his memorial service on Monday.
Dozens of artists representing eras from the 1950s to the 1980s packed a north London chapel to celebrate Most's life and work.
Most - real name Michael Hayes - died of lung cancer last week aged 64.
One by one, they told BBC News Online how Most had changed their lives with his magical pop touch - an ability to find a great song and match it to the talents of his performers.
Peter Noone, who had flown in from LA, said: "He made my life. He was my best friend, best man at my wedding, my daughter's godfather. He made my records.

"He was a genius at what he did. He was the world's greatest producer."
Have you seen this.......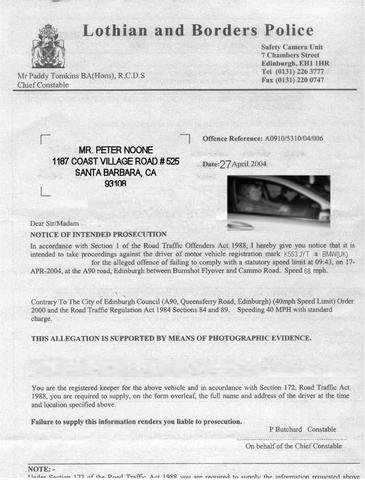 Missing Noone
(o)^(o)